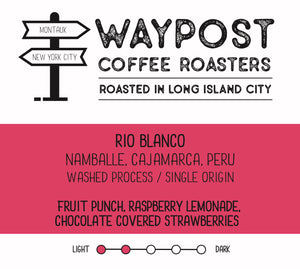 Wonderful florals, apricot, peaches, and juicy citrus highlight this cup. This coffee's acidity is balanced out with a honey like sweetness that lingers. It's been a minute since we've had Ethiopia on the menu and this one will not disappoint.

From our friends at Trabocca:
"An open patch of land, surrounded by Bisana and Wanza shade trees, reveals the station that processes one of Uraga's finest coffees. Bisrat Melaku is the proud owner and founder of the Uraga Bisrat washing station. Besides running the station, he has a small coffee farm that enjoys the cover of the natural Guji canopy. By both farming and processing coffee, Bisrat proves that he is an active coffee entrepreneur. His drive for coffee started years ago while he strolled through the coffee garden of his grandparents."
Uraga, Guji, Ethiopia
Altitude: 2150 - 2350 MASL
Process: Washed
Varietal: Wolisho

Tasting Notes: Jasmine, Apricot, Peach, Citrus, Juicy, Honey

Best Brewed As: Drip, French Press, Pourover, Espresso